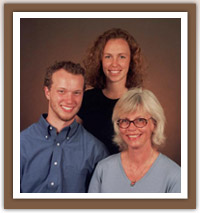 Meet Sue
Name: Sue Rowe
Occupation: Child Care Provider since 1985
Age: 39 and holding
Mother of Two Adult, Self-Supporting Children: Amanda and Eric
Other Children I Claim: Hundreds
"A journey of a thousand miles begins with a single step." Maybe I've walked "a thousand miles" in my lengthy career as a child care provider, maybe I've merely walked 100, whatever the total, I have valued each and every step in my wonderful journey accompanied by children. Sue Rowe's 1st Care for Children or "Sue's House," began in March of 1985, a few months before my second child, Eric, was born. My daughter, Amanda, was 2 1/2 at the time and needed a playmate. What started as an opportunity for companionship for my children and income for our family turned into a lengthy and rewarding career for me.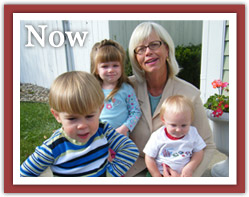 "Live well, laugh often, love much…" A career in family child care offers many opportunities for humor. It is a life of special moments captured and experienced thru the eyes of children. I like to think of it as a meaningful occupation with "heart." I love how the family child care experience intertwines with everyday life, the ebb and flow of daily routines, seasons, birthdays and holidays. I am grateful to be a member of a large "family"—children, daddies and mommies, grandparents, our wonderful assistants and their loved ones, neighbors and community leaders—we're all communicating and working together to create positive outcomes for children.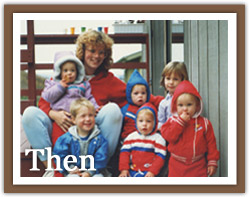 "We don't accomplish much in life alone…" I was lucky to have inspirational mentors and trainers along the way, to benefit from the experience and support of members our Verona Family Child Care Association, and, of course, I have learned a lot from the children. I am fascinated by human development and I see it "played out" before me every day. Each child is truly unique and I never forget each child's uniqueness…what they liked to play with, the funny way they said things, what they liked to eat. As each child "graduates" from my program and a new baby takes the "spot," I may be busy with a new group, but I keep the memory of each child in a special place in my heart.